Receive Helpful Support
Connect With Us on Facebook

Watch Videos on YouTube

Get Coached

Executive Personal Coaching
Of all the things successful people do to accelerate their trip down the path to success, participating in a coaching program is at the top of the list.
There is nothing more effective for getting lasting results in life than spending quality time with an expert in the field you want to succeed in.
The best coaches lead by example. They have been where you are and successfully overcome the obstacles you now face, and much more.
Together you and your coach achieve results which are:
Dynamic. Our relationship ignites a life-changing breakthrough in you.
Invaluable. You gain inner purpose, ageless wisdom and priceless joy.
Lasting. You get training, insight and skills that pay you for life.
Who can you become when your pain and suffering are replaced by authentic love, joy, peace of mind and true personal power?
When you're ready to find out, use the form below to request Executive Coaching.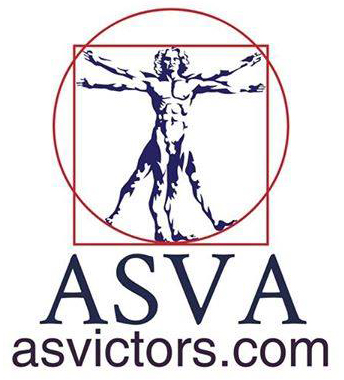 Live Group Coaching
Our 3-month Group Coaching Program is the ideal course for those willing to take a bold and powerful step, and share the path to freedom from pain and suffering with other like-minded friends.
In this course you will discover exactly what the people who have already coached with us did to attain remission, exactly how it worked, and importantly, how to defeat the sabotaging behaviors you must avoid if you are to recover from this chronic and degenerative dis-ease.
You'll get powerful, step-by-step, in-depth training on our most effective process for remission from illness: The Winslow Method™. It reveals the powerful secrets that all AS Victors have used to experience their own lasting freedom from pain and suffering.
To join the group, use the form below to request entry.

The AS Victors Club
This is your place to connect, network, and learn about intentional remission and recovery from AS. Here you'll find everything you need to go from hearing 'there's nothing you can do about AS' to FREEDOM from pain and suffering. Click here to learn more about the Club →
Connect With Us
Use this form to request coaching, ask us questions or send us comments. Also, please share a basic explanation of your situation if you can.
Clients Say:
I encourage those who would prefer to be free from the symptoms of AS to join Peter and learn the Winslow Method™. This method has changed my life immensely. The symptoms and pain are gone! I am at peace, and I feel great! This is the best investment I've made in my life!

– Anthony Paden
While working with Peter, I experienced the longest period of pain-free existence since my neck was injured. I have now had days, even weeks, without pain. Thank you Peter!

– Erin McNamara
I was on crutches at the beginning of this course and was lying in bed all day long. Now I'm up and I haven't used my cane this whole week! I'm even able to drive again. I wasn't able to sit in the car long enough to drive, so now I'm definitely progressing and very excited about it.

– Tyler Hoff

I am here to testify that these people are a gift. Their philosophy really does work. I can honestly tell you that I feel at least 60 percent pain relief just from being around them!

– Christine Ebben

What I want everyone to know is that Peter addresses EVERYTHING you need to know about real healing.

– Nils Menke